5 tags
FREEBIE FRIDAY FACEBOOK GIVEAWAY!!! Korres Plum... →
6 tags
The Drugstore Princess: GlossyBox March '13 →
drugstoreprincess: I was very excited about everything in this month's box! For those of you who aren't familiar, GlossyBox is a monthly beauty sampling service that ships several makeup, skin, hair, or nail products to you each month for a low flat rate. GlossyBox specializes in "luxury brand" items and… I want Glossy box!
8 tags
5 tags
7 tags
MEET KRISTIN!
                                                Full Name: Kristin Golembiewski                                      Occupation: Colorist at Sam Brocato Salon in Soho                      Hobbies: Being adorable, and well… being adorable (my words, not hers)!           She is the sweetest thing RIGHT!?! Duh. There are two things that I am asked at least once a day while I am at the Boom...
4 tags
WEDNESDAY WORTHY SPLURGE!!
NARS BLUSH in GAIETY- $28  This pure POP PINK is so over the top fun and still subtle enough for everyday use! Just like the oh so famous ORGASM this color looks great on skin tones across the board, the key is to build the color up slowly! Overall this color is a totally worthy of a hump-day splurge! 
9 tags
TUBE-ULAR TUESDAY!!
I Recently Picked up a few NYX Glosses (in order) WHIPPED 28, PEACH 13 & APRICOT 19  And I LOVE THEM! They go on smooth and the colors are great, plus for around $5 you can't go wrong! Hope you are all having a totally TUBE-ULAR TUESDAY!!! xoxo JBE          
4 tags
MONDAY'S MUST HAVE!!!
SIMPLE Sensitive Skin Experts- Cleansing Wipes I am always in need of makeup removing wipes, but many of them leave my skin feeling slippery and coated with oily residue or come packed with overpowering fragrance. YUCK ! I am a sensitive skin sufferer and I prefer skin care products with minimal ingredients. For me, the less ingredients the lower the chance is that I will have a reaction!  So OBVI...
9 tags
Thrifty Thursday Beauty Tip!
Who doesn't need a quick fix throughout the day!? Well all you need to make sure you can spruce up anytime is… 1. pick up a travel size box of Q-Tips (which you can usually find in the travel aisle of any pharmacy for around $2). 2. Dip one side into your pre-existing makeup remover (leave the other side of the q-tip dry so you can wipe away any excess moisture post cleanup), then...
The Drugstore Princess: Affordable Autumn Beauty... →
DS's Top fall picks are some of my faves already!  drugstoreprincess: Colder weather is upon us! As the leaves and seasons change, so must our beauty choices. Here are my favorite products that I'll be getting a ton of use out of this fall! If you want to see my post about my favorite Autumn 2012 Beauty Trends, click HERE! ————————————————————————— …
4 tags
4 tags
5 tags
2 tags
4 tags
4 tags
3 Ways to Revive your Dried Out MAC Blacktrack...
I know that I am not the only one who has had a problem with my Blacktrack drying out                              after I accidentally left it open a little too long! SO I did a little research and composed the top 3 tips I found on reviving your dried out Fluidline!  1. Add 1-2 drops of Saline Solution ( try adding the saline and sealing the lid tight, if this doesn't quite do it you can...
3 tags
5 tags
FREEBIE FRIDAY FACEBOOK GIVEAWAY!!! Fresh Sugar... →
Contest details on the page! Good Luck everyone! 
8 tags
A Match Made in Heaven!
From day to night this combo will do you right! Apply Benefits tint until you reach your desired hue, let it set and coat with Fresh Sugar Rose. The perfect long lasting low maintenance lip. And since it wont kiss off, it's an ideal choice for any bride! 
4 tags
4 tags
4 tags
3 tags
6 tags
I contributed a post to HellaWella, a new health... →
6 tags
6 tags
7 tags
6 tags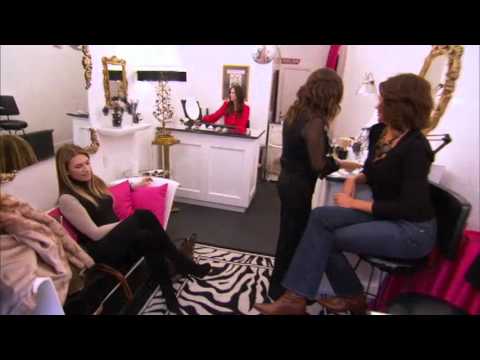 5 tags